Article: The art of choosing a flower gift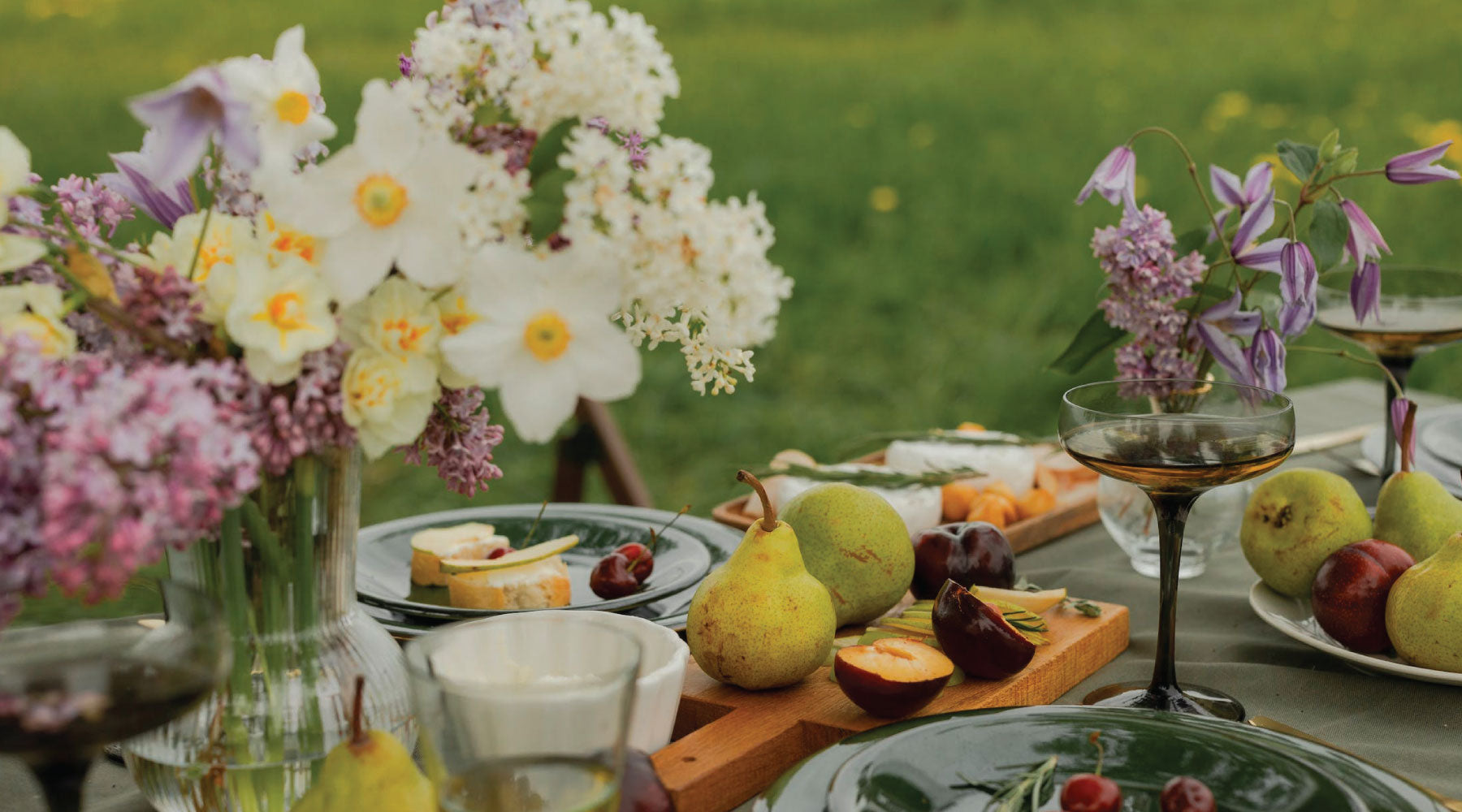 The art of choosing a flower gift
Flowers symbolise love, beauty, and life. A beautiful bouquet of flowers can make your loved one's day and show your love on a special day. The combination of a flower arrangement and a small gift is a wonderful way to show your appreciation and good wishes. We have combined all the best special occasion gifts for your significant other.
Flowers and champagne
A special occasion calls for an exquisite gift and flowers are the perfect way to express your love and show your affection. And to add a touch of luxury, why not include a bottle of champagne? Champagne is synonymous with celebrations and is the perfect accompaniment to any special occasion. Make your gift even more memorable with our carefully curated gift sets, such as the Mon Amour bouquet paired with Veuve Clicquot Vintage 2012, or the Enchanted bouquet accompanied by Ruinart Rosé. These thoughtful gifts are sure to make a lasting impression on your loved one.
Celebrations call for balloons
Sometimes, all it takes to make someone's day is a simple gesture. And that's where balloons come in – they are versatile, fun, and can convey a range of emotions, making them the perfect choice for any occasion. Whether you're looking to add a touch of romance or create a memorable moment, balloons can be a great addition to any gift. When combined with flowers, balloons create a stunning composition that is sure to surprise and delight. Our Glorious floral arrangement paired with a Latex Balloons composition is a great example of this. You can choose from a variety of colors to create the perfect composition, and even customize the size to suit your needs. For that extra special touch, consider adding Foil Balloons in a heart shape to your floral arrangement, such as the Pink Pearl or Laverna bouquet. So, if you're looking to show someone how much you care, don't underestimate the power of a simple yet thoughtful gesture. Add a touch of fun and surprise with balloons and flowers, and make it a moment they'll never forget.
Sweet chocolate gift
When it comes to gifting, chocolate is a classic choice that never fails to delight. It's the perfect treat for anyone with a sweet tooth and can be enjoyed by people of all ages. But why settle for a simple box of chocolates when you can elevate your gift to the next level? At Orchidya.com, you can order a delicious chocolate collection online and pair it with a stunning floral arrangement to create a truly memorable gift. Whether you're celebrating an anniversary, birthday, or any other special occasion, this combination is sure to impress. Choose from our tasteful collections such as Plumier of 25 Hearts or classic favourites like the Charbonnel et Walker, and pair them with a beautiful floral arrangement such as Strawberry Cream or Lady Ella. This added touch of elegance will truly make your gift stand out and leave a lasting impression. So, indulge your loved ones with the sweetest of treats and the most beautiful of flowers.
Having a Hamper basket as a gift is a great idea
When in doubt about what to give as a gift, a hamper basket is a safe choice that is sure to please. These baskets are filled with a variety of goodies such as wine, cheeses, olives, biscuits and more, making them the perfect gift for any taste. At Orchidya, we offer different hamper baskets, such as: The Cheers Hamper and The Celebration Hamper. But why stop there? Add a touch of elegance to your gift by including a beautiful flower bouquet, such as Juno or Cotswolds. This will take your gift to the next level and show your loved one how much you care. An anniversary gift doesn't have to be grand or expensive, but it should be special and come from the heart. At Orchidya, we offer a wide selection of special gifts and stunning floral arrangements to choose from. Whether you're celebrating an anniversary or any other occasion, you can order your flower gifts online with ease. So, make your loved one's day extra special with a thoughtful and unique gift from Orchidya.